I'm Dreaming About…
July 13, 2010
New shoes.  I'm always dreaming about new shoes.
[ image found via weheartit ]
Turning my handwriting into my own font at fontifier.com
[ image found via weheartit ]
I should do something more with my hair than a ponytail everyday.
[ I tried this a few days ago and really liked it, and I miss my pink hair. ]
A typewriter cake, in pink of course, for my next birthday.  Or unbirthday.
[ This cake from Paula's Cakes ]
New pillows for my couch.  I am in desperate need.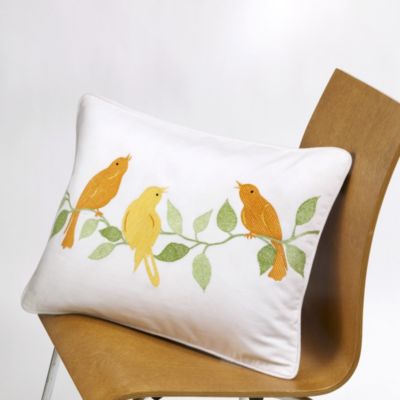 [ I like  this cute little embroidered bird pillow ]
Actually, I'd like to tear my whole house apart and start over.  Throw pillows will help tide me over.  But what I really want is  a complete overhaul with brighter colors and a much more eclectic look.  Dark gray and orange, turquoise and lemon yellow and green.  And a little pink. Crisp white trim.  Vintagey/Modern furniture and dark wood floors.  Really funky cool chairs and lamps and art on the walls.  Obviously this is a far away from right now dream.  But I'll just keep looking.
[ image from Apartment Therapy, found via weheartit ]
But what I really want most, more than any of that?  What I really want is a beautiful old house with a detached garage and a backyard and a garden.  With walls 14 inches thick, made of adobe.  One with all the original woodwork inside, and built in cabinets everywhere you look.  With a fireplace and huge windows everywhere.  With skeleton keys that open all the original doorknobs.  And quirky curvy stairs, and awful plumbing and wiring.  And terrible shag carpet, but there is probably hardwood under there somewhere.  And with a little love it would be absolutely perfect.  And I used to live here, in my perfect house, but gave it up for homeownership.  And I miss it.  I love this house.
That's what I really dream about.